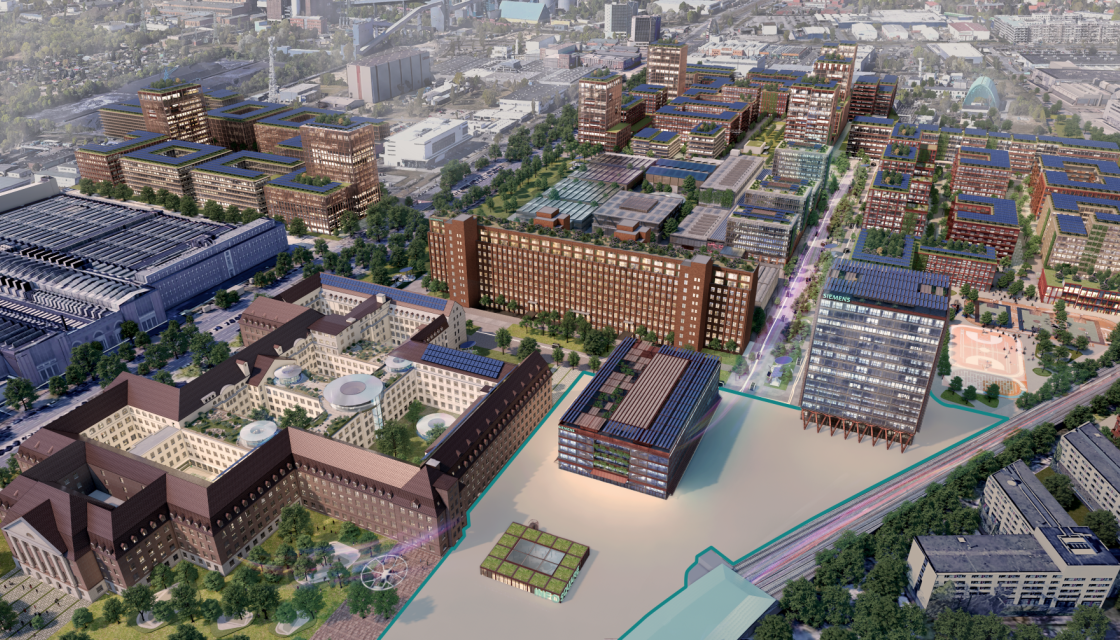 The future entrance area of Siemensstadt Square will be the "face" of the new Berlin district. The entrance area to be designed is located between the future Siemensstadt S-Bahn station, Rohrdamm and the new district of Siemensstadt Square.
In addition to the design, the layout and the selection of the necessary materials, surfaces and colours, the landscape planners taking part in the competition are primarily concerned with shaping these public spaces. Such as the green areas, open spaces and the connection to the existing road traffic and cycle path networks.
In the run-up to the competition, citizens were invited to contribute their ideas for the areas that will be open to the public in the future and for the information pavilion. Via the participation platform of the state of Berlin as well as the citizens' forum on September 28th, 2022, the suggestions and proposals of the public were recorded and are now being incorporated into the designs of the landscape architects.
A decision on the designs submitted by the architectural firms will be made by a high-profile jury in early 2023. It will also select the winner. In keeping with tradition, all the designs will then be presented at an exhibition.

The excitement grows.