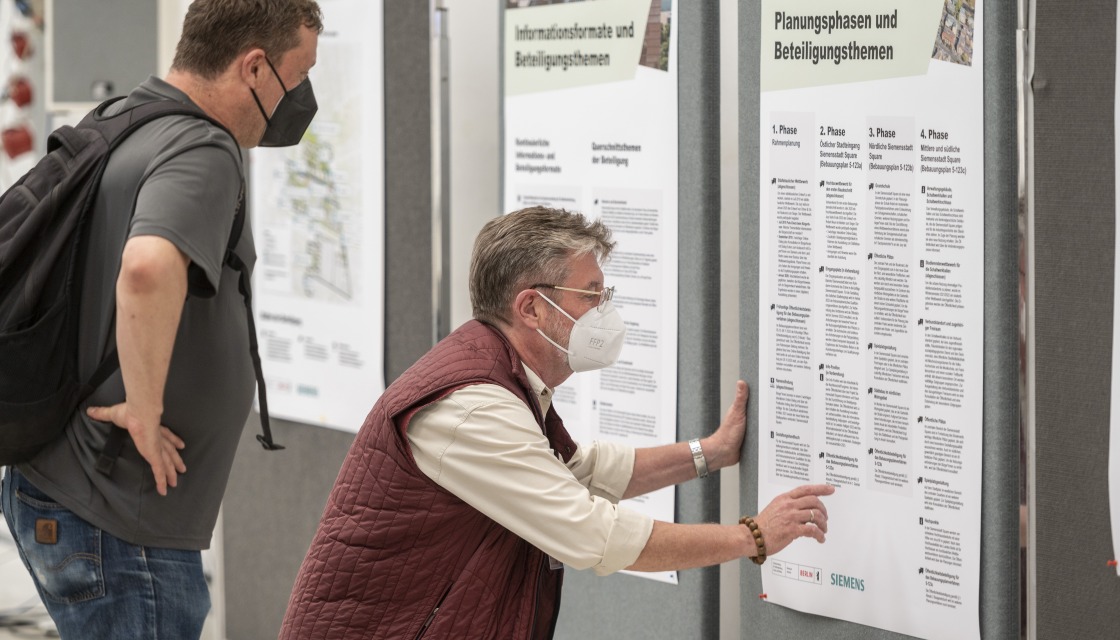 Information – consultation – decision-making: These are the three participation levels for the future planning and implementation process of Siemensstadt Square. Because the new urban quarter is an extremely important project for residents, employees and the Berlin neighborhood, the participation concept now gives them extensive scope for shaping the project.
Brief insight into the Citizens' Forum (only German)

At the Citizens' Forum on May 24, 2022, participants not only learned on site and via livestream what the individual participation formats look like, but were also able to become directly active and discuss the future topics and places of participation.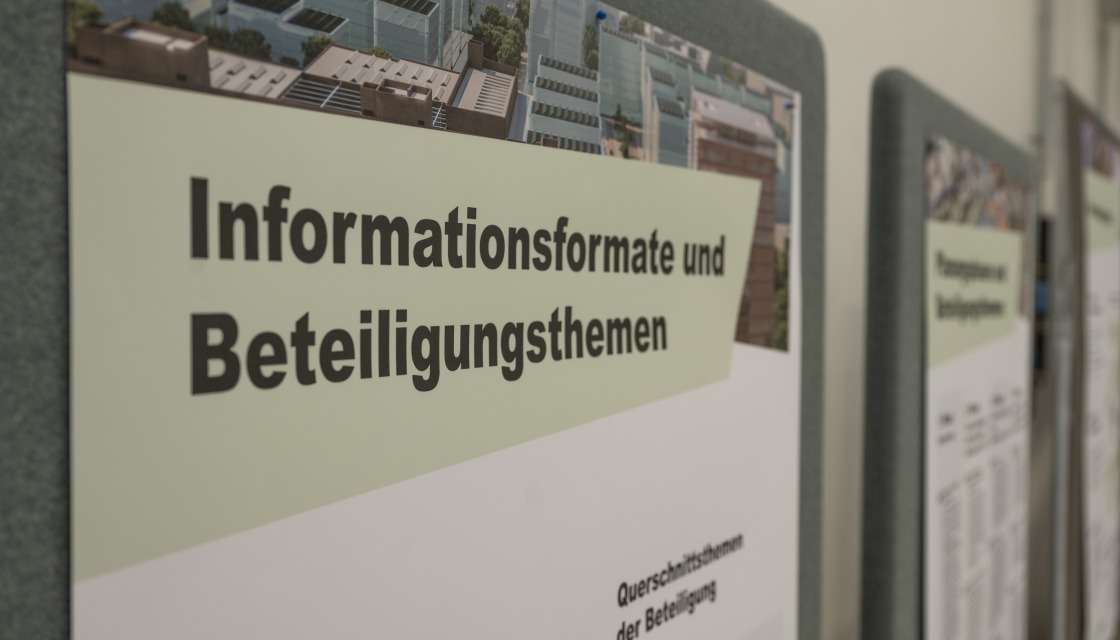 You could not be present at the Citizens' Forum? No problem – we recorded the event: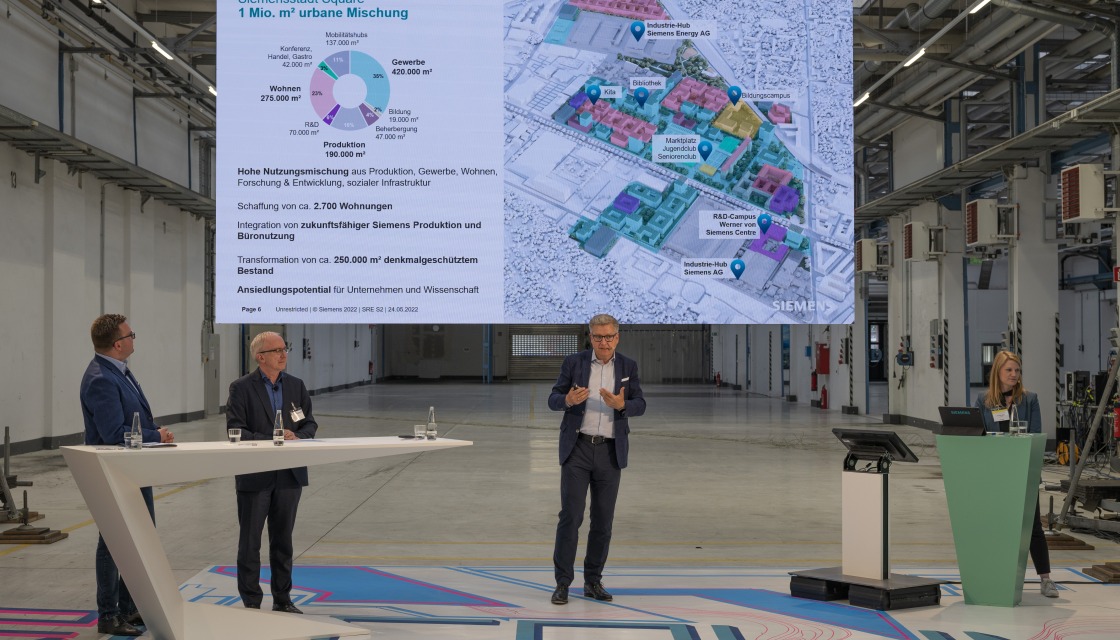 1,100 ideas for Siemensstadt Square

Of course, there have always been opportunities for participation in Siemensstadt Square – after all, the new urban neighborhood was a community project from the very beginning. Citizens and Siemens employees have already submitted more than 1,100 ideas. Many of them – for example, green roofs and a plastic-free campus – have been incorporated into the planning.

The new participation concept takes up the previous participation steps and presents future information and participation offerings. It is based on the guidelines for citizen participation of the Berlin state government and will be updated regularly as planning progresses.
Numerous places for participation
In the future, there will be numerous places on the site where the public can get involved – for example, the information pavilion, the planned elementary school and various public spaces.

Participation formats range from informational offerings to online surveys to voting. Ideas and suggestions are incorporated into the planning wherever possible.

In the future, interested members of the public can also contribute their ideas for Siemensstadt Square on these selected cross-cutting topics:
• Inclusion and accessibility
• Sustainability
• Technology focus
• Mobility and networking with the surrounding area
• First floor zones and retail
• Street names
Networking group: Join in now!

In the coming planning phases, an advisory group of multipliers from the neighborhood will help to take into account as many perspectives and interests as possible.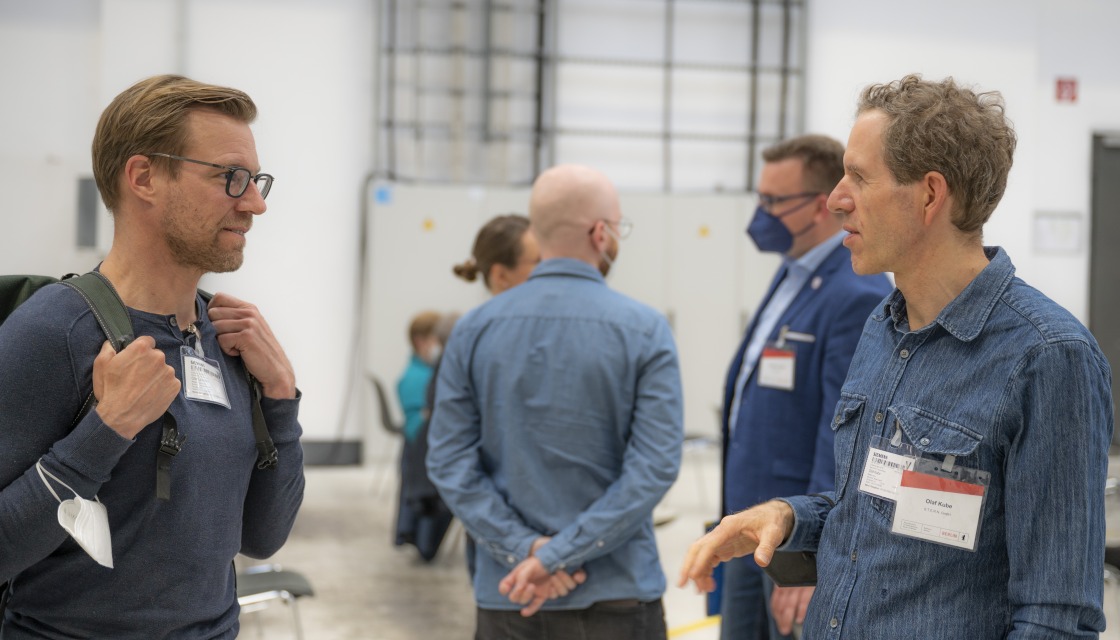 The "networking group" is always in demand when there is corresponding scope for design, for example when planning a playground. The members – people from the neighborhood or local businesses – discuss for whom this project is particularly relevant and how we can best reach the target groups for the participation process.

By the way, the next participation process is coming soon: Before the end of this year, the Siemensstadt Square team will consult the public on the design of the public spaces in the future entrance area of the new city quarter.