Inaugurated in 1929, silence has reigned since 1980 on the 4.5-kilometer-long Siemensbahn S-Bahn line, which connects Siemensstadt with downtown Berlin. Anyone who has walked along the line in recent years has been able to see with their own eyes how nature has reclaimed the rails and the three S-Bahn stations "Wernerwerk", "Siemensstadt" and "Gartenfeld", which were originally built especially for this purpose.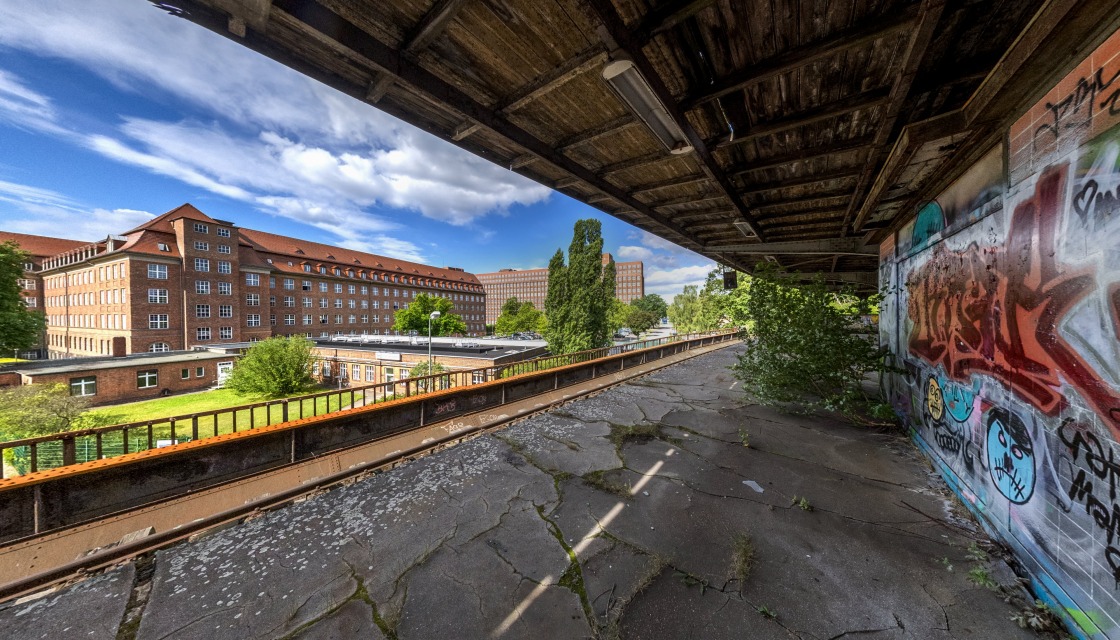 But the calm is over now. As part of the redesign of Siemensstadt, the Siemens railroad and its stations are to be put back into operation. The first excavators are already rolling on the abandoned track bed. On behalf of Deutsche Bahn, or more precisely DB Netz AG, they are removing ballast and exposing the old steel structure. The next step is to check whether the historic viaduct can meet today's requirements.
The starting signal for this was given jointly by the Governing Mayor of Berlin, Michael Müller, and the Deutsche Bahn Board Member for Infrastructure, Ronald Pofalla, on June 28, 2019 at Wernerwerk station, where they signed the financing agreement for the first early planning services.
However, there is still a lot to be done before the system is put back into operation at the end of the 2020s. The complete track bed has to be renewed, a total of around 10 kilometers of new track laid, and the associated signaling technology and switches installed. At least two new, 150-meter-long bridges over the Spree are to be built, the three stations reactivated and, of course, modernized.
DB is currently even conducting a feasibility study to determine whether the line can be extended beyond Gartenfeld. As part of the i2030 project, it is intended to help create a better rail infrastructure for the capital region.
One thing is already certain today: As a direct link to local and long-distance public transport, the Siemens railroad will make the new Siemens city even more liveable and, together with it, will send a signal to Siemens, Spandau and Berlin.