South of Nonnendammallee on the corner of Rohrdamm is an industrial area of about 115,000 square metres around the old historic Dynamowerk. The first construction work on this area began in 1906. Some of the historic brick buildings are just as old and help shape the appearance of Siemensstadt's industrial monuments. This is where the "Industrie Hub Süd" (Industry Hub South) is being built, one of two industrial sites in this future city quarter. Inner-city production promotes a blend of living and working environments around Siemensstadt Square, ensuring that the Siemens Berlin production site will also be fit for the future.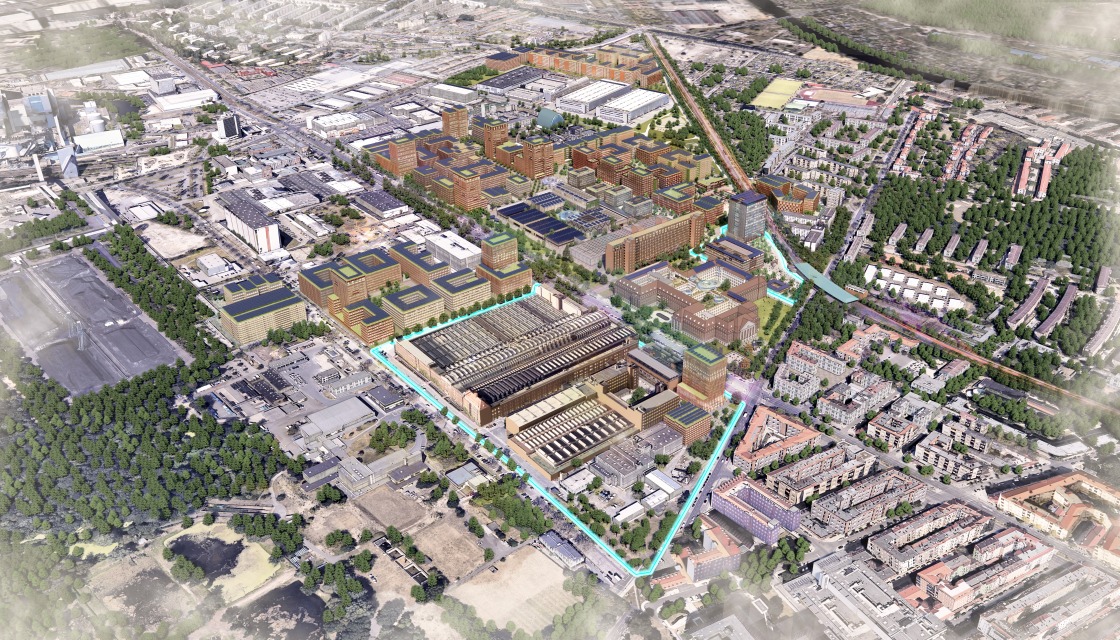 Research and development campus

This space is being developed into a state-of-the-art research and development campus. It will incorporate industry, laboratories, research and offices, a canteen, and a mobility hub. Here Siemens will work in cooperation with other technology-oriented companies in the areas of industrial, energy and mobility transformation.

Among other things, the former shipping hall facing Nonnendammallee is being converted into a four-storey research and development centre for sustainable technologies.


A state-of-the-art and sustainable laboratory as well as research and office buildings are being built on an area of approx. 8,500m².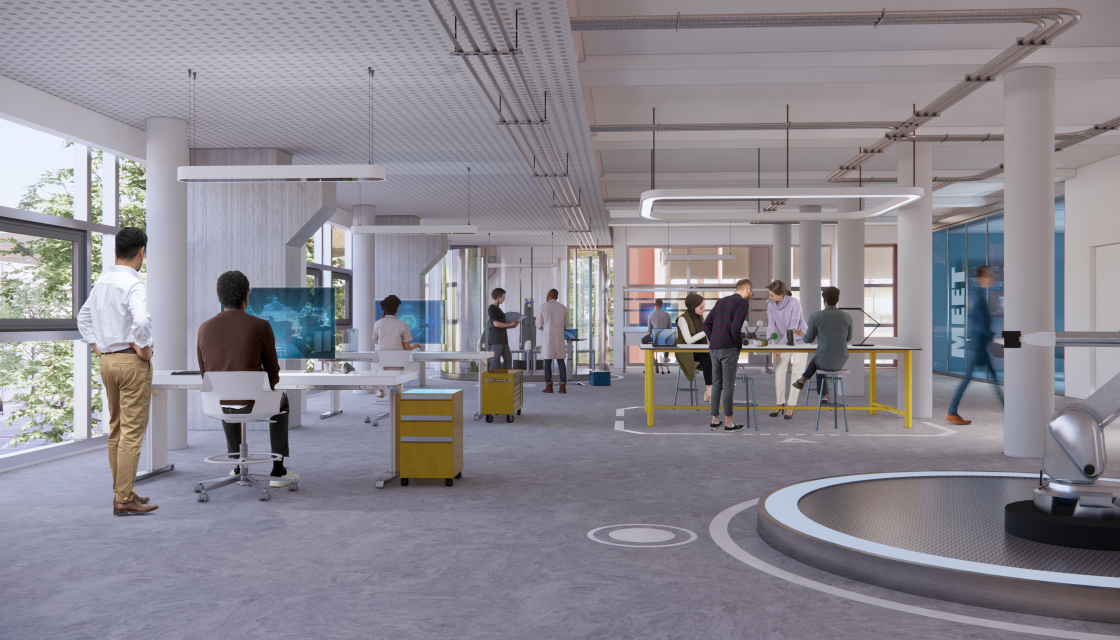 Exciting research activities are already taking place on-site: This is where the Werner-von-Siemens Centre is working in conjunction with 25 other partners on future technologies. These include the Technical University Berlin, Fraunhofer, Mercedes, and T-Systems.