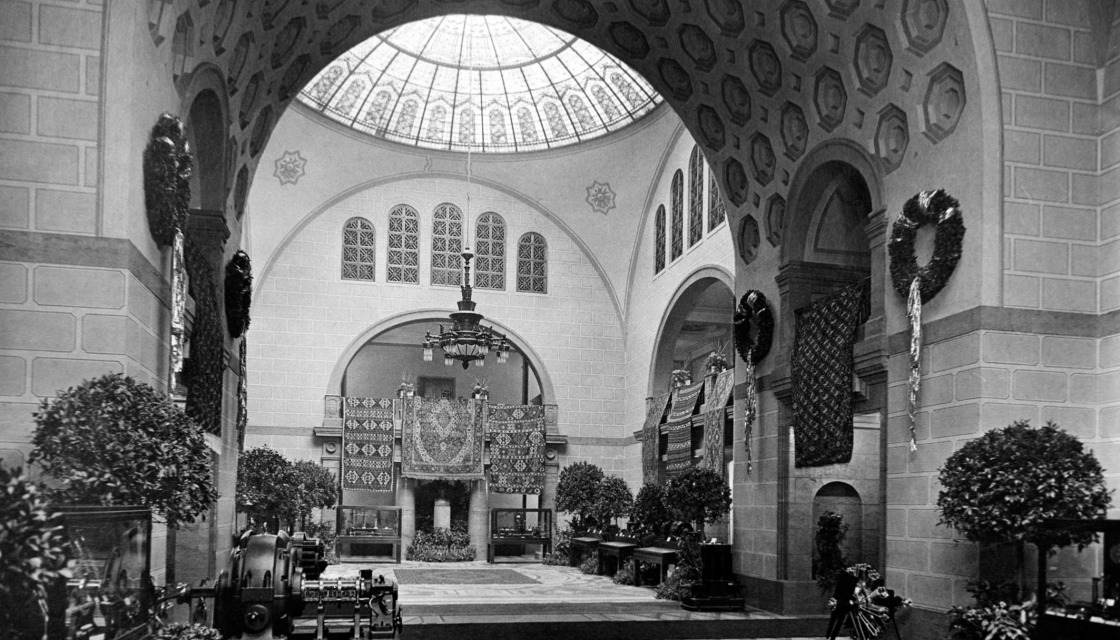 Anyone who'd like to royally stride through the Hall of Honor, like Egypt's King Faud I in 1929, or as a head of government, like German Chancellors Gerhard Schröder and Angela Merkel, will soon have a great opportunity to do just that. On September 12, the doors of the historic Siemens headquarters in Berlin will open from that date 24/7 to the public for an impressive virtual tour through the Mosaic Hall.
The representative red brick building in Siemensstadt is even larger than Berlin's City Hall. The complex was built from 1910 to 1913 by the company's chief architect, Karl Janisch, and colleague Friedrich Blume, and subsequently expanded from 1922 to 1930 by his successor Hans Hertlein.
The striking building faces Nonnendammallee with an inviting courtyard and fronts Rohrdamm with an impressive pilastered and gabled façade reminiscent of a Greek Corinthian temple. To formally receive customers as well as high-ranking state guests, the architects designed a representative Hall of Honor with an imposing cupola in the building's east wing.
The German Expressionist César Klein, one of the founders of the prominent "New Secession" artists group, designed the mosaic floor in 1913. After being heavily damaged in the war, the hall was rebuilt in a simplified form from 1974 to 1976. It owes its present name – the Mosaic Hall – to the hall's elaborate floor.
Would you like to learn more about the history of the company's heritage headquarters in Siemensstadt? You can start your virtual tour on Saturday, September 12 and on Sunday, September 13 here: