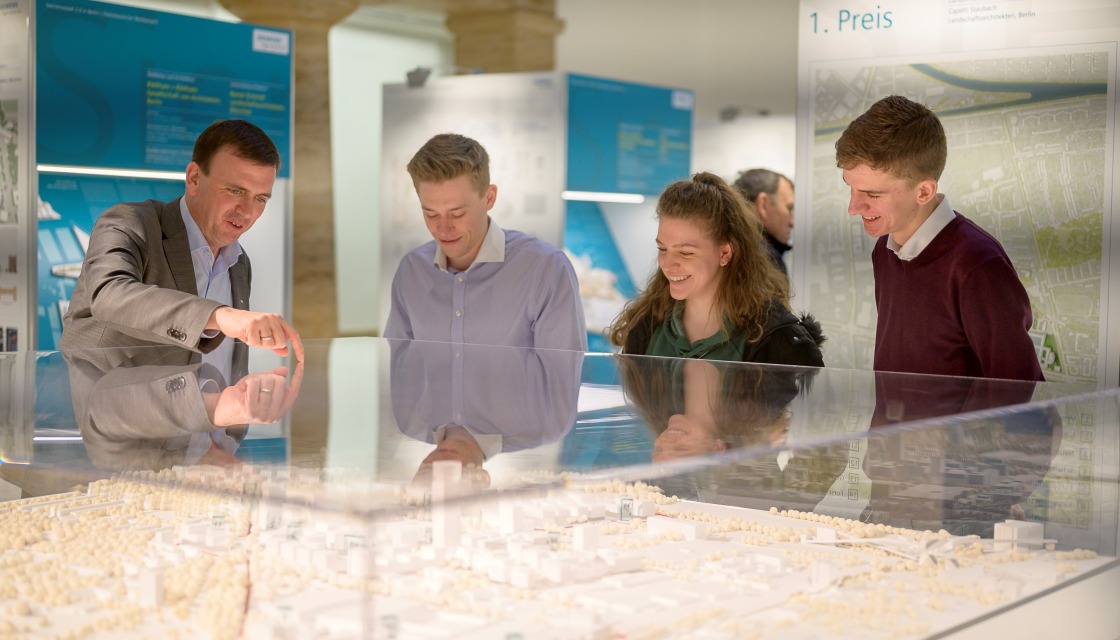 Inviting, local and guest-friendly, with lots of greenery, water features and a "Siemens Gallery" - the creative vision of Greenbox Landschaftsarchitekten Schäfer + Pieper PartG mbB for the future entrance area of Siemensstadt Square.

With their design, the landscape architecture firm from Cologne prevailed over five competitors in an open-space planning competition and won over the top-class jury.

Anyone who wants to know what else the winning design for the new Siemensstadt Square entrée will look like, what exactly the "Siemens Gallery" and the "Climate Garden" are all about, or what ideas the other participating landscape architecture firms came up with, should not miss out on the exhibition on the competition.

Since the end of February 2023, all six submitted designs have been presented to the public in the Siemens Verwaltungsgebäude, Rohrdamm 85, 13629 Berlin. Until 31 March 2023, the exhibition is open from Monday to Friday from 8:00 to 18:00.