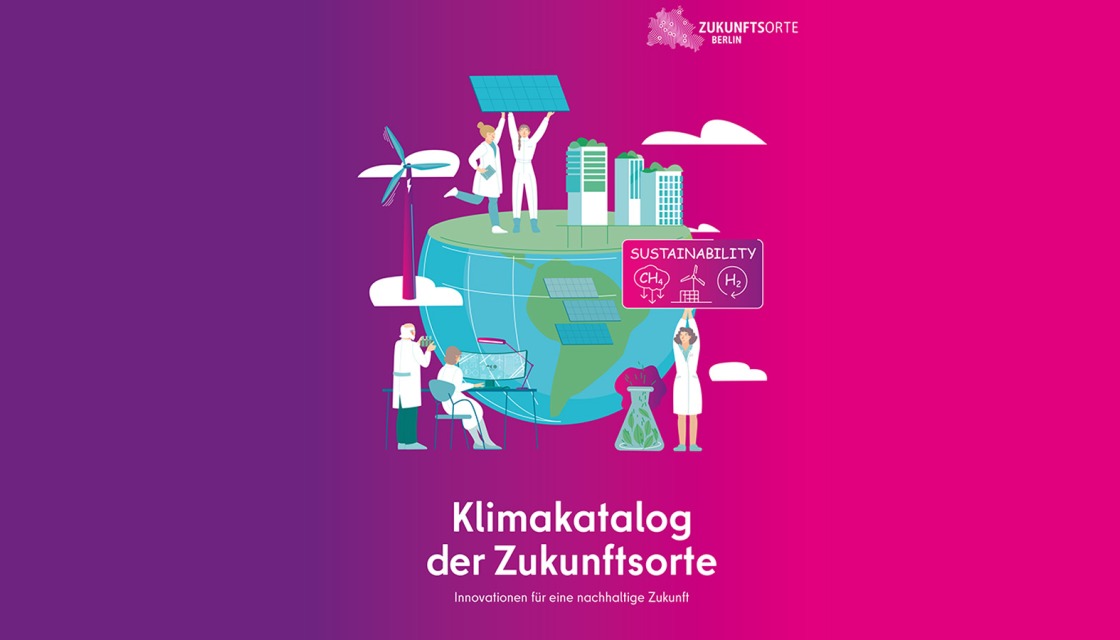 How is the future created, where is it conceived and who invents it? There are eleven places of the future in Berlin, the so-called 'Zukunftsorte' dedicated not only to addressing the pressing challenges of our time on a daily basis, but also to finding sustainable solutions for the future-proof and crisis-resilient city of tomorrow.
Siemensstadt Square is one such place of the future and part of this unique European network. It brings together research, business, and practice - making an active contribution to tackling climate change with visionary innovations. Siemensstadt Square will be a completely CO2-neutral district with a local energy network that will supply the district with heating and cooling from completely renewable sources.
To mark Climate Day 2023, Berlin's Zukunftsorte have compiled examples of over 60 projects and initiatives in a climate catalogue. They show the entire spectrum of Berlin's innovation culture: start-ups and research projects, ideas implemented in real-world laboratories that then lead to successful start-ups, and of course the Zukunftsorte themselves as role models for the sustainable planning of urban neighbourhoods.


Anlässlich des Klimatages 2023 haben die Berliner Zukunftsorte in einem Klimakatalog exemplarisch über 60 Projekte und Initiativen zusammengetragen. Sie zeigen die gesamte Bandbreite der Berliner Innovationskultur: Startups und Forschungsprojekte, Ideen, die ihre Umsetzung in Reallaboren finden und dann in erfolgreiche Unternehmens- Gründungen münden, sowie die Zukunftsorte selbst als Vorbilder einer nachhaltigen Planung von Stadtquartieren.

Zukunftsorte Climate Day @ Berlin Science Week

The climate catalogue will be officially launched on 7 November 2023. This will take place as part of the Zukunftsorte Climate Day at Tempelhof Airport during Berlin Science Week. With exciting contributions from research and practice, they will present their solutions and ideas for dealing with climate change.
Siemensstadt Square will of course also be there as one of eleven future locations.
Our sustainability expert Alyssa Weskamp will give a keynote speech on the topic of biodiversity and present our bee-monitoring project.