"Today we reached another important milestone on the way to the new district of the future," announces Stefan Kögl, General Manager of the Siemensstadt Square project and member of the jury. After an intensive jury session, the winner of the open space planning competition for the design of the neighbourhood entrance has finally been determined. The future entrance to Siemensstadt Square will be designed by Greenbox Landschaftsarchitekten Schäfer + Pieper PartG mbB of Cologne. This is an important task, because the entrance is the face of the new district and thus has special significance.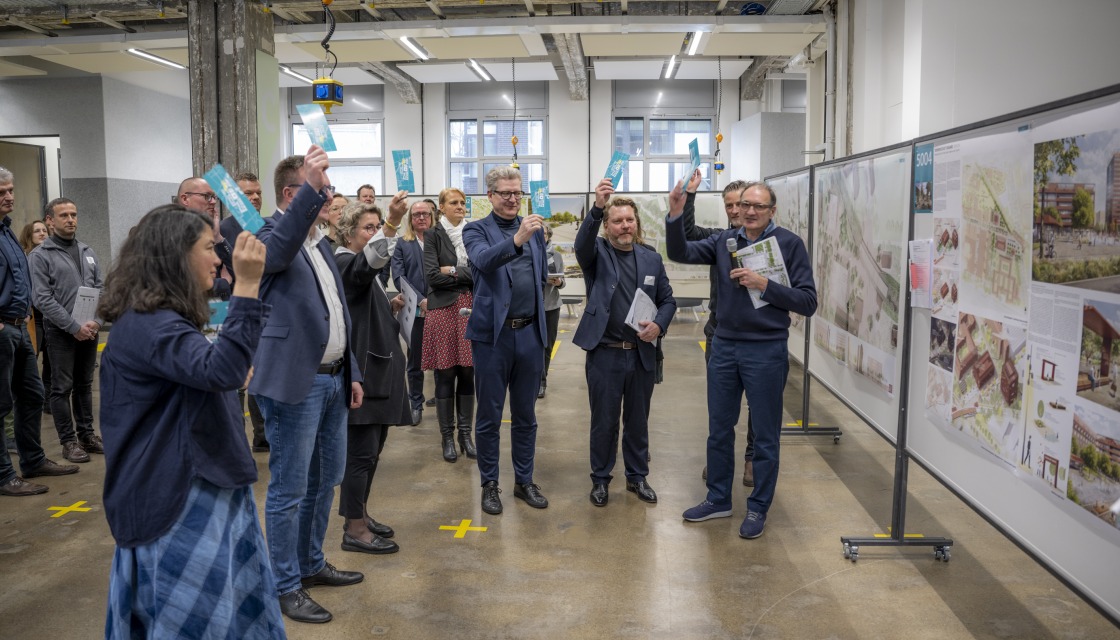 The six landscape architecture firms participating in the competition were asked to create an exciting transition from Rohrdamm in the east to the future boulevard in the west. A publicly accessible information pavilion was also to be considered. The task was not only to develop proposals for the sequence of rooms and materials - the designs also had to meet requirements such as climate and species appropriate planting, rainwater management, accessibility, connection to the existing traffic network and public use options. In addition, comments and suggestions from the public were also incorporated into the competition.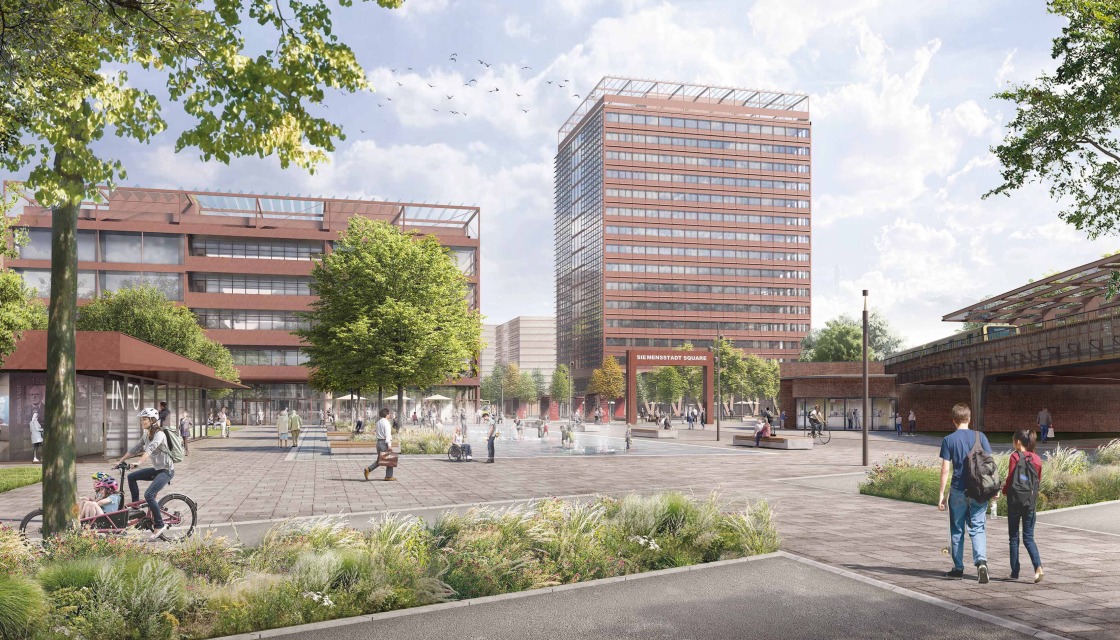 "The winning design is clearly structured and offers its future users a varied range of different barrier-free spatial qualities and creates a natural link with the neighborhood - people will feel at home here. It also creates a high level of climate resilience with a low degree of sealing, balanced plant selection and well thought-out rainwater management." said Stefan Kögl.

However, the designs will not be kept secret. They will be on display to the public from mid-February in the Siemens administration building, Rohrdamm 85, 13629 Berlin. Meanwhile, the first preparatory construction measures for Siemensstadt Square have already begun to the north of the Siemens administration building. Things are moving!