Event and coworking space A32: Founder forum for more ingenuity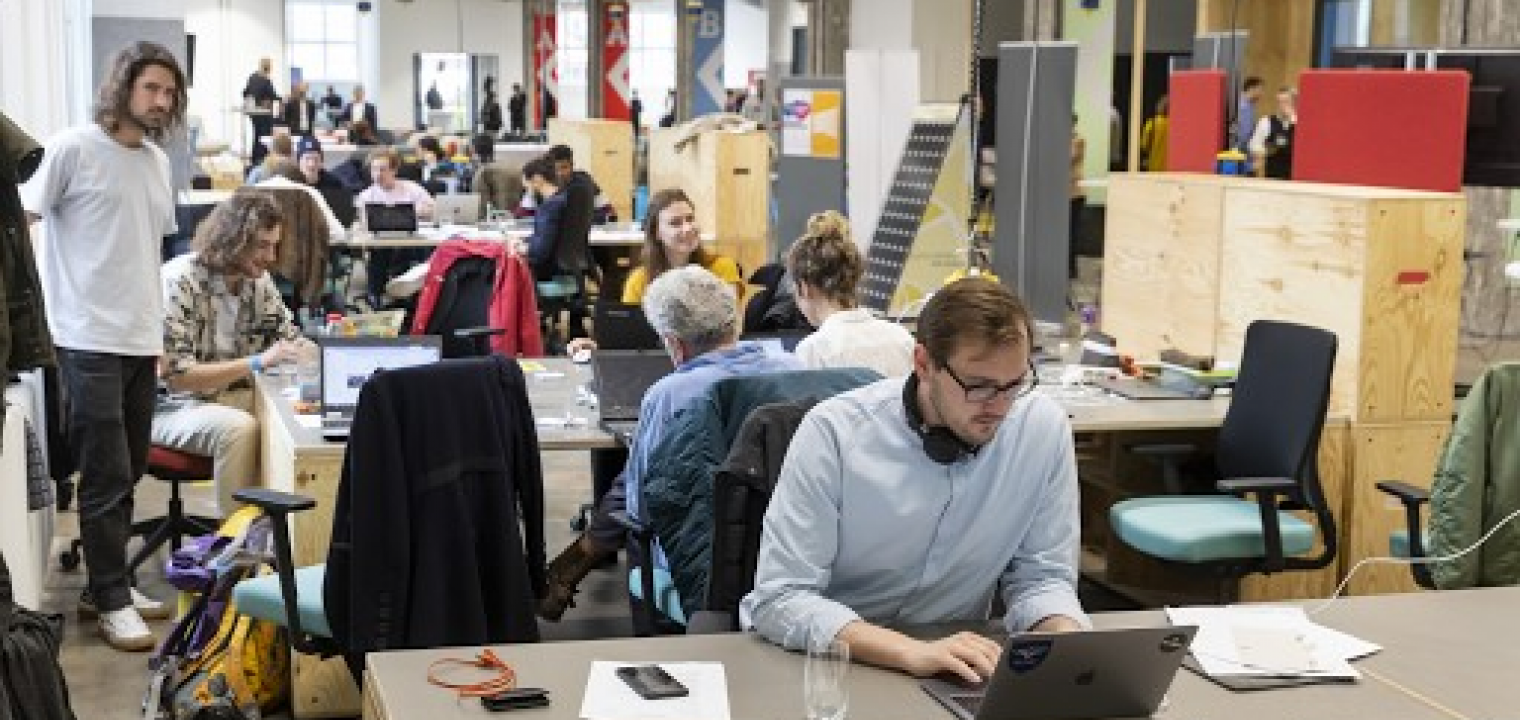 Meet, Work, Share, Learn, (En)Joy: Welcome to the A32 - the event and coworking space of Siemensstadt Berlin. Founders, lateral thinkers, creative minds and digital specialists find a home here. In the converted warehouse on the grounds of the Berlin Dynamo plant, start-ups exchange their knowledge and bundle their creative power. On more than 1,000 square meters with flexible workstations, large event area, laboratory and workshop.
Agile and networked work in the A32 Creative Hub
Networking, profiting from synergies and launching innovative ideas: This is the aim of the event and coworking space in a modern industrial look. In the A32 Entrepreneurs Forum Berlin Siemensstadt, the work areas adapt flexibly.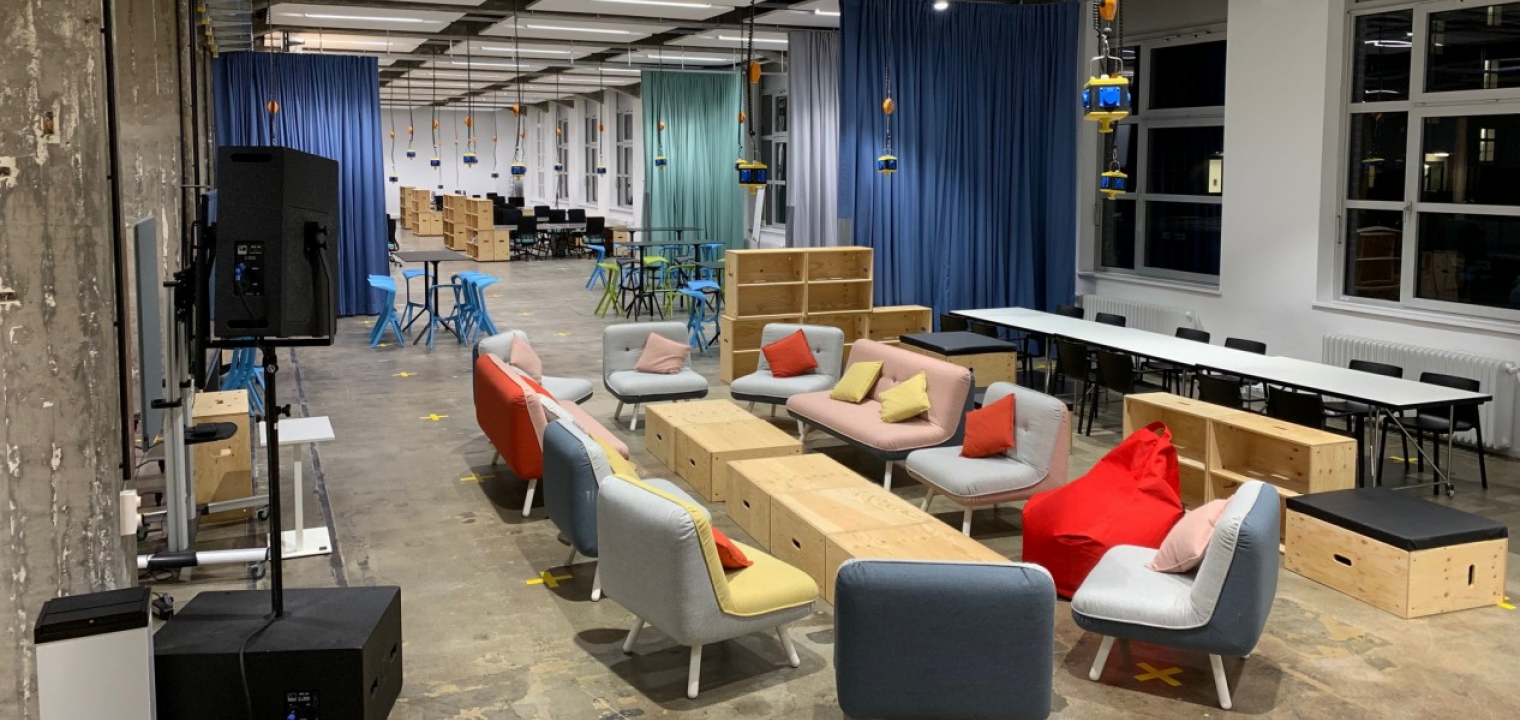 In a flash, the meeting room is transformed into a multifunctional creative space or a flexible workplace. If you need peace and quiet for a customer or job interview, simply retire to one of the meeting rooms. If you are planning a major presentation for a workshop, conference or trade fair, you will find enough space for it in the event areas. Exactly as its suits best to the project, the current idea or new vision.